Our Display (Banner) Advertising services are designed to constantly optimize performance, delivering the results you need. Google Adwords can be a dynamic engine for your business — but only if it's managed effectively. We know that a well-designed Adwords campaign can put your company and your product in front of customers at the crucial moment when they are ready and willing to buy.
Banner Advertising Campaigns are Great for:
Build brand awareness:
Starting a new business or product

Expanding your business into a new area

Introducing customers to what you offer
Influence consideration:
Video ads to sell a product that requires that you educate your customer

Differentiate from what similar advertisers offer

Encourage customers to explore what you offer or run a promotion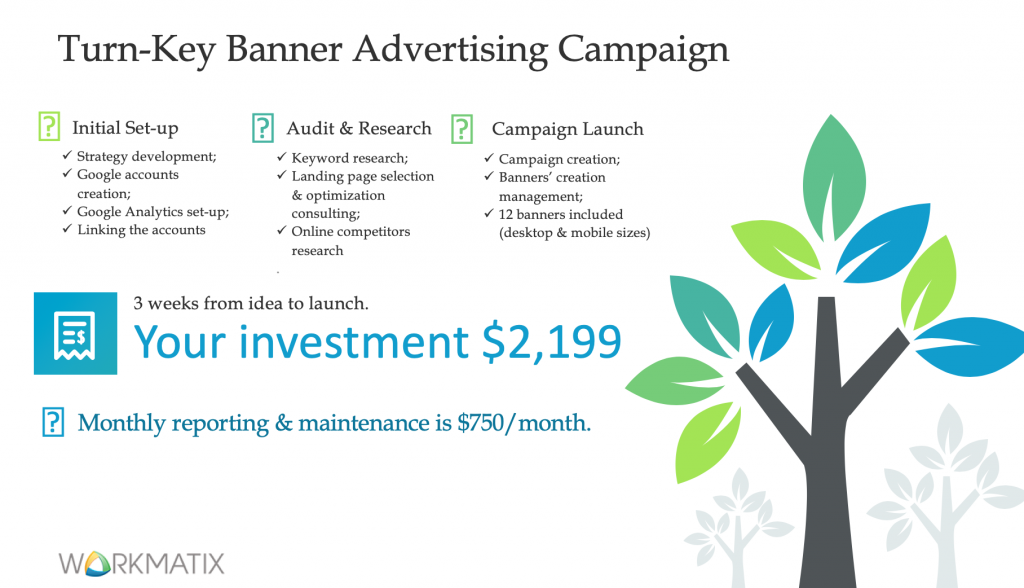 *The advertising budget is not included. Monthly fee is approximate for 1 campaign and will depend on the campaign' s complexity.