We Help Businesses Attract & Turn Website Visitors into Customers
Whether you are a company of one just getting started or a company with many employees across various locations, WorkMatix can tailor a solution to fit your sales and marketing goals and your budget.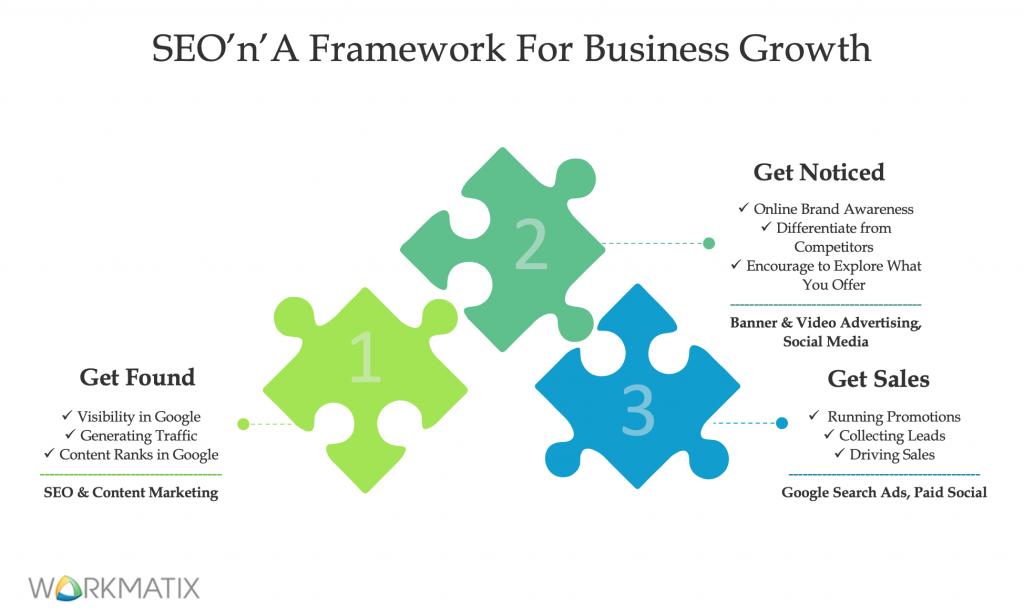 Marrying Search Marketing & Psychology
Digital engagement will be key to sales growth: providers that build the right digital experience now will be in a strong position to capture a growing share of the buying audience.
There is a strong preference for Google search during the initial-research stages of the online searcher journey, where they value "easy product comparison and easy search," and the product-reordering stage, where "ease of ordering" is a top draw—the operative word being "easy" in each case. For these types of tasks, 45% of consumers will prefer pure digital interactions to phone or face-to-face engagement.

The biggest pain points for searchers all revolve around not having the right information at the moment of purchase: 50% said pricing wasn't available, 41% said they couldn't easily compare products, and 36% couldn't get needed product details. Your website needs to offer better pricing and availability information without having to call in and get a sales pitch.
We will help you create compelling buying experiences, aligning all online touch-points across the Customer Decision Journey, based on your customers' needs and preferences to prioritize the stages that matter.