We Help Businesses Attract & Turn Website Visitors into Customers
Whether you are a company of one just getting started or a company with many employees across various locations, WorkMatix can tailor a solution to fit your sales and marketing goals and your budget.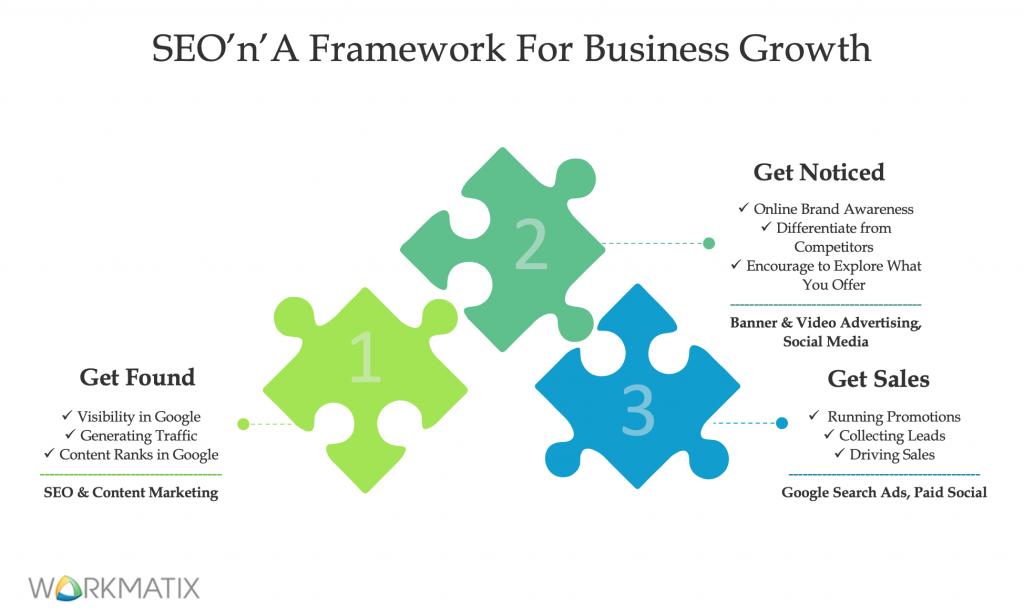 Strategic Thinking
By getting to know your business, we work in partnership with you to build and implement effective strategies, whether it's paid search, remarketing, or display advertising – we focus on your objectives to achieve real-world results.
The beauty and challenge of paid search is that an abundance of options are available. Using the right combination of ad platforms and methods is necessary when you want your ads to be seen by your target customers. We get it: every business and organization has its own set of values and growth goals, even in crowded markets. We thrive on selecting paid search avenues that will help you reach your potential.
For many of our clients, incorporating a combination of all three PPC pillars is the right strategic choice, but far from the only one. Other ad types, like video or paid social (think ads on LinkedIn), might hold potential for a favorable return for your company. Ongoing adjustments based on deep experience and ever-changing data allow us to determine what's working and what isn't. It lets us continuously increase returns and lower your costs over time.